The home page of Vern Pat Nelson (714-235-VERN)
Next concert: Huntington Beach Central Library, Sunday FEB 9, 4-6pm - more details soon!
NEW C.D. Available Everywhere: 24 Prunes or Galaxies!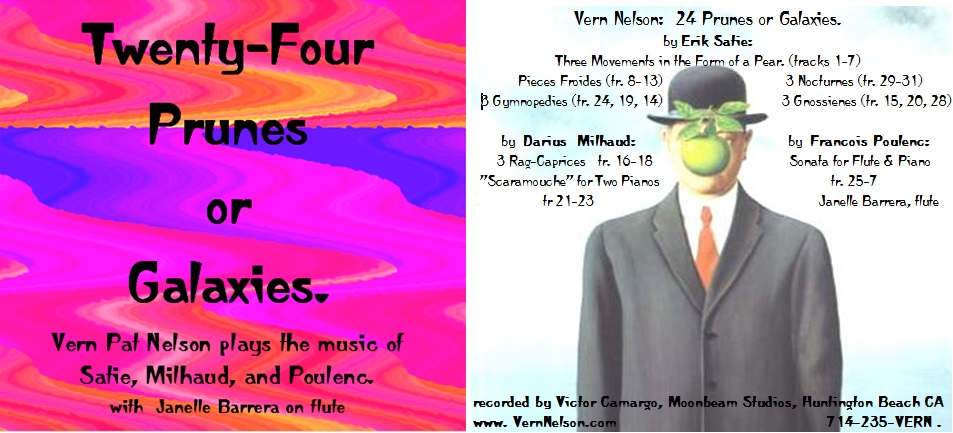 Get it now at iTunes, Amazon, E-music, or Rhapsody.com!

Hear CATHY WOO and Vern perform the seven pieces of Vern's "Easter Vigil Suite"

CD's available!
SHEET MUSIC by Vern available online
Other "serious" compositions by Vern
"The Vern Nelson Problem"--Orange County's "savage jazz" quintet
MIDI files by Vern

Political Stuff!
I own, edit, and write for
THE ORANGE JUICE BLOG,
"Orange County's Political Mosh Pit."
Come visit and feel free to comment or argue with us!
Check out the blog about which corporatist stooge Matt Cunningham said:
"I have rarely seen a more venomous, grandiose, and self-important gaggle of ankle-biters."
LEFT RIGHT AND CENTER WELCOME!
(read my stories only if you want)

Older stuff
Help us get Universal Healthcare in California
Me and State Senator Tom Harman
My Letters to Arnold